Hot Spring - Blessing of Yufu's Nature
Try out Our Beautifying Hot Spring!

We have two types of public bathing area featuring Hinoki tree and rock. Both public bathing areas have hot spring water directly from the source, and the spring water is flowing through the bath tub without circulation. To make guests being able to enjoy both of them. female and male guests will take turns for each available hours.

Our hot spring water is very skin-friendly. We have gotten many good comments from guests that their skin gets smooth and soft after taking a bath.

Why don't you soak into nice hot Yufuin's hot spring and have a peaceful time?
Public Bathing Area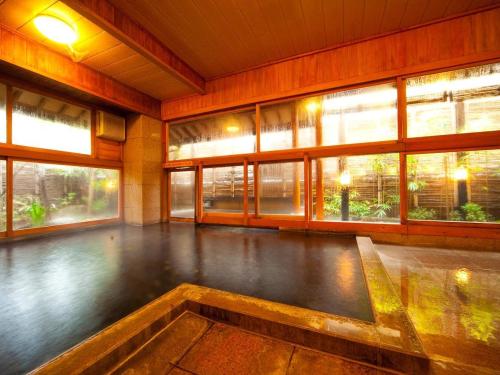 - 妃泉の湯 -

Hisen no yu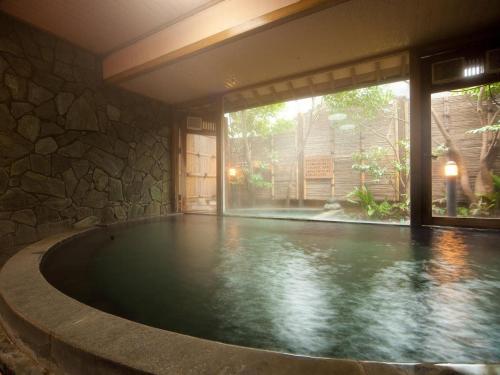 - 狭霧の湯 -

Sagiri no yu
Quality of hot spring: Simple Hot Spring
Efficacies : Good for Neuralgia, Muscle pains, Arthralgia, Hemorrhoids, Chronic digestive diseases, Poor circulation, Bruises, Female disorders, and so on.
Enjoy Onsen More!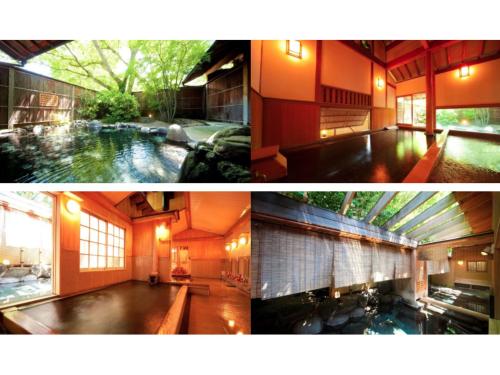 Guests can also use public bathing area at our sister property TANOKURA. There are 2 open-air bathes and 2 inside bathes.
Private Open-Air Bath

We have 6 guest rooms with open-air bath at Yufuin Santoukan. If you book one of those rooms, you can have relaxing time with your accompanies in private.